🚶 Hiking with Baby Tips 2020
When most people think of hikers, they envision a bearded, crusty guy with a walking stick 200 miles from the nearest phone. While this may be a hiker in the purest form – it is not how most of us hike! When you are hiking with kids – especially small ones – what you really are is an adventurous walker.
Children really enjoy hiking – especially when you start them out young! Strollers are not convenient for hikes or walking at most locations, but a good baby backpack will give you access to just about anyplace you might want to explore.
Children as young as three years old are ready for hiking. My hubby and I took our son out for long walks for several weeks preceding a big family camping trip. After a week of camping, the boy was happily hiking five miles per day in some pretty rough terrain. I recommend you start out with short hikes so you can learn your child's endurance without frustrating or upsetting them or yourself.
Plan to take plenty of time on your hikes. A five-mile trek with a three-year-old will take a leisurely six hours. This includes lots of stops for photos and plant exploration.
If you are used to hiking without kids and have enjoyed your treks for physical exertion – please be prepared for a significant change of pace! Hiking with children is emotionally demanding (it can be pretty down-right frustrating at times :-). Unless you actually have to carry a child, your hike will not be very physically exerting — my husband hikes alone for the physical challenge of it and then hikes with our kids for entertainment.
Hiking with your children is a learning experience for both you and your children. You learn to slow down and enjoy things as they come. Your children learn to appreciate your company and nature too!
Sore feet make for grumpy kids. Be sure to provide your kids with sturdy footwear and dry socks
(if your hike crosses a stream it's a sure bet you'll need an extra pair 🙂
My family likes high-top quality sneakers or hiking boots – with laces, please! Velcro attracts burrs!
Some people like to view plant life. There is no better way to see unfettered plant life than out on a lonely trail. Other folks like to view Native American rock art and ruins. The more secluded the area, the more likely you are to find quality remains of Native American culture. If you are seeking bird or animal life, you may want to wait until your kids are old enough to remain quiet for a while – a young kid will never keep quiet sufficient for animals to be seen.
Try to set a good example for your kids. Stay on the trail and avoid taking shortcuts. Don't pick flowers or break tree limbs. Leave native dwellings and rock art alone.
If you pack it in – take it out! Please make an effort to follow park rules and regulations – and help your children to do the same for more information on low impact hiking and camping click here.
Wherever your vacation takes you – hiking can add a great deal to your travels. Anything from a half-mile stroll to a 10-mile journey can really make your vacation far more enjoyable!
Finding the right Baby Backpack
To find the backpack that is right for you, there are some things you might want to keep in mind.
How adjustable is the pack?
Some packs are not for everyone. I am 5'1″ and find many packs that are not comfortable for my size.
My husband is 6'4," and we needed a pack that could be worn by both of us.
Packs that offer more minute adjustments are better for long hikes. If you start to feel uncomfortable, you can let out a strap here – pull in a strap there – and hike on in comfort!
What weight or age is the pack rated to?
Some packs are only for infants under 20 lbs.
Some packs can not be used for children over 30 lbs.
What unusual features does the pack offer?
Some packs offer a sunshade.
Some packs offer a separate backpack or pockets for baby supplies.
How much does it cost?
I bought a cheap pack first. It did not live up to my needs or expectations. Will your pack grow with your needs?
If you plan on having more kids or have friends or family with kids coming soon, please consider a more solid pack – even if it costs quite a bit more! My second pack was over $130.00, but I have never regretted the expense.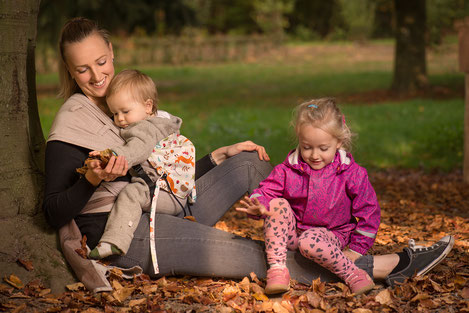 Tips for hiking with Toddlers:
When hiking with your toddler, there are a few things you may want to keep in mind.
Little kids can't keep up a pace.
Fun kid songs would help our son keep a constant pace, but don't expect much!
Regular stops are a requirement.
Bring plenty of food and water.
Bring energy bars. My son thought they were candy – but they really gave him the boost he needed on long climbs.
Water is the best drink you can bring. Soda – especially caffeinated pop will give a short rush but will drag you down later.
Bring wet wipes. They work as toilet paper and clean dirty little hands too!